The Access Logs section of the Web Application Firewall will provide an easy to use and searchable log of the visits to your site. This log is delayed by 2 days. At the top of the panel you will see a map of the Earth. You can click on an individual pin to view additional information about the request.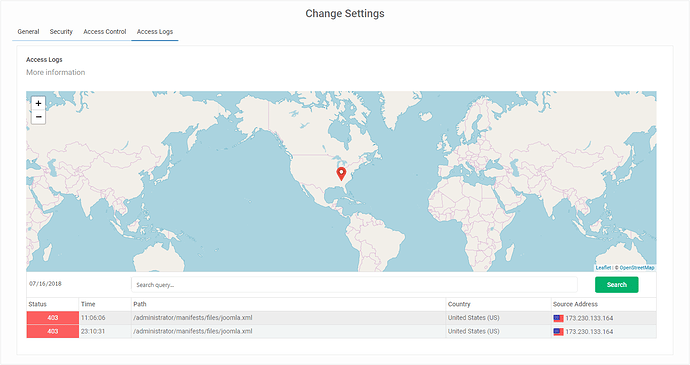 Below this you will see a bar with a date on the left, an input field and a 'Search' button. You can change the date by clicking on the date to the left of the input field, then select a date. Once you have selected a date, all access records for that day will be listed below this field.
To search for a particular record input the search term (url path, IP, etc…) and click the 'Search' button. This will then display all records matching the search term below the search bar for the date selected.
The access records will display the Status, the Time the url path was accessed, the Path, the Country of origin for the IP, and the Source Address itself.